LIVE THE JETLYFE COLLECTION
There's no denying that streetwear has made its way into luxury fashion. This fashion revolution means you can choose comfort and convenience, without having to compromise on style. To help you up your street style game, we have rounded our JETLYFE COLLECTION apparel to be for your daily outfits!
SHOP THE JETLYFE COLLECTION NOW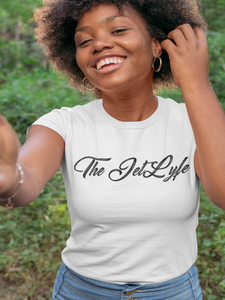 The Rich Don't Procrastinate: How To Elevate Your Productivity In Business And In Lyfe
Eliminate distractions, SMASH procrastination, and crank your productivity up to a level you've never seen before! This book is going to help you break through the walls that have been holding you back for years.
Whether it's in your business, your job, or just your personal life, procrastination, distraction, and inaction have kept you chained and sedated, keeping you from achieving that untapped potential you and I both know you have inside. That era comes to an end… right now.
Inside these pages, we're going to present you with countless tools, tips, and action points that you can implement in your business, your job, or your personal life RIGHT NOW. We cover everything from proven productivity hacks, to time-tested time management practices, to unstoppable goal setting. Don't kick this can down the road. Turn to section one and start dominating your life.
GET IT NOW